MISSION
The Refugee Resettlement Program of Catholic Social Services welcomes refugees fleeing war torn nations, dictators and torturers. We welcome men, women and children who seek freedom from oppression and injustice. We provide refugees with the chance to start a new life in the United States. Through the Refugee Resettlement Program, individuals and families provided with the basics of food, shelter and clothing. We assist refugees by helping them find a permanent home, employment, education and access to medical and social services.
WHY WELCOME THE STRANGER?
"I was a stranger and you welcomed me; naked and you clothed me."
Matthew 25:35-40
The Gospel message of Jesus Christ inspires us to welcome the stranger, clothe the naked, feed the poor.
Today, over 65 million men women and children, many of them are Christians and Catholics, are fleeing oppression, poverty, torture, political unrest and war. Our response is to welcome refugees and provide them with the opportunity to live and flourish; free and unadulterated by the chains of dictators and despots.
WELCOMING THE POOREST AND MOST VULNERABLE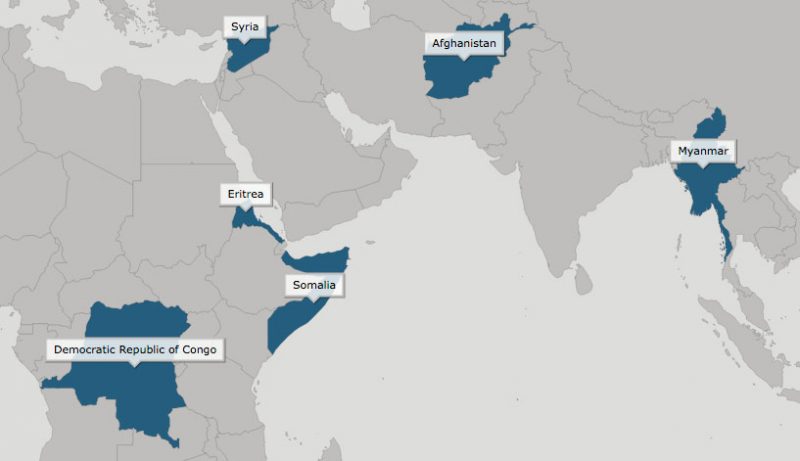 The Refugee Resettlement Program of Catholic Social Services if focusing on six of the world's poorest and most dangerous nations.
Democratic Republic of the Congo
Eritrea
Burma
Syria
Somalia
Afghanistan