New Report Offers Guidepost for Rebuilding the Refugee Resettlement Program
The Center for Migration Studies of New York (CMS) and Refugee Council USA (RCUSA) today released a new report, Charting a Course to Rebuild and Strengthen the US Refugee Admissions Program. This report outlines the findings from the first comprehensive national survey of resettlement stakeholders, centered on the experience and expertise of resettled refugees and those who work with them. The report speaks both to the strengths of the resettlement program and the challenges it faces, including those created by Trump administration policies.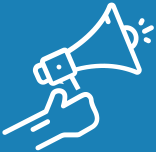 News from Interfaith Immigration Coalition
The past four years have been a dark time for our immigrant communities. But at every point, the interfaith community has demonstrated a commitment to justice, and with a new administration, there is hope for change.